iPhone X Repair in New York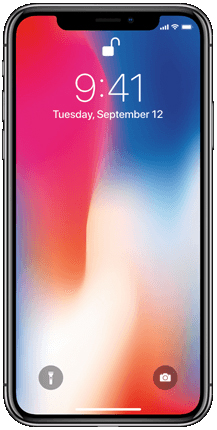 Your iPhone X is not a small investment. This means that if you experience problems with your phone or you notice the screen is broken, you may be ready to rip your hair out. At New York iPhone Repair, we know that accidents do happen, and these types of accidents can lead to poor phone performance. Fortunately, our team consists of certified experts that are ready to provide you with the repairs you need.
Our team will work with you and identify any and all issues that exist with your iPhone X. Our team has made a simple promise to all of our customers and that is to provide the fastest services at an affordable price. We know that phone repairs can catch you completely off guard, but that does not mean that you should have to drain your savings account to repair your phone.
When you do work with the experts at New York iPhone Repair, we provide you with same-day repairs that take only 15 minutes in most cases. Our techs never just mask the problem either and provide you with repairs that truly fix the problem. If you would like to learn more, call New York iPhone Repair.
iPhone X Cracked Screen Repairs – New York
Imagine that you are walking down the road and your iPhone X slips out of your hand and hits the ground. These situations happen frequently, and they can lead to a broken or shattered screen. Sometimes, your iPhone X can weather the fall, but other times it cannot.
If your iPhone X has a cracked or broken screen, it is time for you to call New York iPhone Repair or bring your phone into us. Our experts provide you with affordable iPhone X cracked screen repairs in New York. We work quickly and can fix your phone's screen in just 15 minutes.
Our broken screen and LCD replacement in New York are the perfect solution to your iPhone X screen issues.
Quality iPhone X Repairs in New York
If you do experience an issue with your iPhone X, we will be there to help see you through it. Our team specializes in all types of issues that may arise with your iPhone. We see many NY locals here in our shop because they come to us knowing that we offer the fastest and most reliable mobile phone repairs.
Some of the quality iPhone X repairs in New York offered by our team include fixing your:
Microphone
Front and back camera
Charger port

LCD or display screen
Earpiece
Power button

And more
Bring Your iPhone X to our Midtown New York location today.
If you are in need of iPhone X repairs in New York, now is the time to call New York iPhone Repair or stop by our shop. Our team is committed to providing you with same-day services with most repairs only taking about 15 minutes to complete. Call or visit our shop today.