iPhone 8 Plus in New York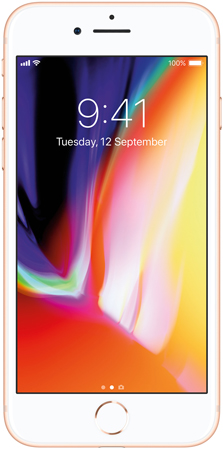 When your iPhone 8 Plus experiences problems, you need to know that there is a way to fix your phone. Whether you have buttons that are unresponsive, or your screen is broken, the experts at New York iPhone Repair are here to help.
We provide you with the best iPhone 8 Plus repairs in New York and our team works as quickly as possible to restore function to your phone. We offer you the best customer service and our prices are competitive. Call our office today to schedule an appointment for service or simply swing by our shop for immediate repairs.
iPhone 8 Plus LCD Screen Repairs in NY
One of the most common problems that arises with the iPhone 8 Plus is a broken or cracked LCD screen. This happens because the screen is fragile and when knocked the wrong way, it breaks. Unfortunately for you, a simple slip out of your hand can cause serious damage to the screen.
Our team of certified technicians provide you with the LCD broken screen repairs in NEW YORK that you need. Our team is experienced, licensed, and trained to ensure you receive the best screen replacement and repairs. We will make sure that your iPhone 8 Plus works perfectly again.
We do offer you same-day iPhone 8 Plus screen repairs in New York, so you will never be without your phone for more than just 15 minutes while we fix it.
Affordable iPhone 8 Plus Repairs – NY
In addition to LCD screen repairs, we also offer liquid damage repair in New York for your iPhone 8 Plus. There are many issues that can arise with your phone, but when they do, you can rely on us. Some of the most common repair services we offer include repairs to your:
Power button
Glass
Back and front camera

LCD and display
Microphone
Charger port

And more
Call Today for Fast iPhone 8 Plus Repairs
When you are in need of fast iPhone 8 Plus repairs in NY, know that you can rely on our team. We offer you the most comprehensive solutions to ensure that any problem that arises with your iPhone 8 Plus is fixed quickly. Call New York iPhone Repair today or feel free to stop by our shop and we will provide you with same-day repairs.